Traces of yours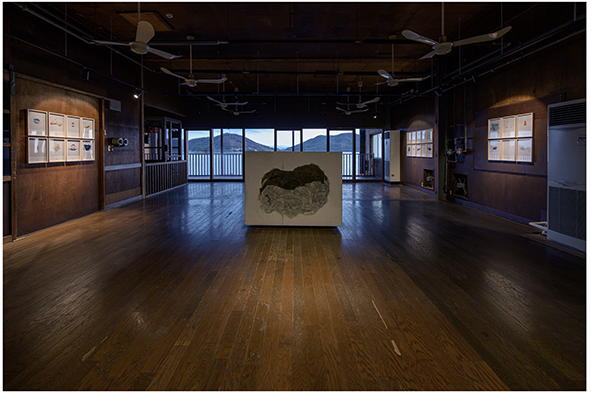 Traces of yours is a sculpture and photographic works. I spent three months traveling around Shodoshima, picking up drifting objects along the sea, and shooting each one with a studio set.
Make them into one big chunk and mix it with Shodoshima mortar, white plaster, stones, and sand. then, I made a mold with special white concrete.

The square rectangle has the same ratio (1: 1, 2) as the opening of the inner room that was originally in this room, and the fan of the remnant ceiling that was a somen factory was also photographed in this work: Molding Has been done. I made a wooden frame for molding from the timber that came out when the inner room was shattered.
The photo on the wall shows the date and place of picking up, and the number in the order in which they were picked up. Up to (No.1 ~ No303).