Here is saturated by nothingness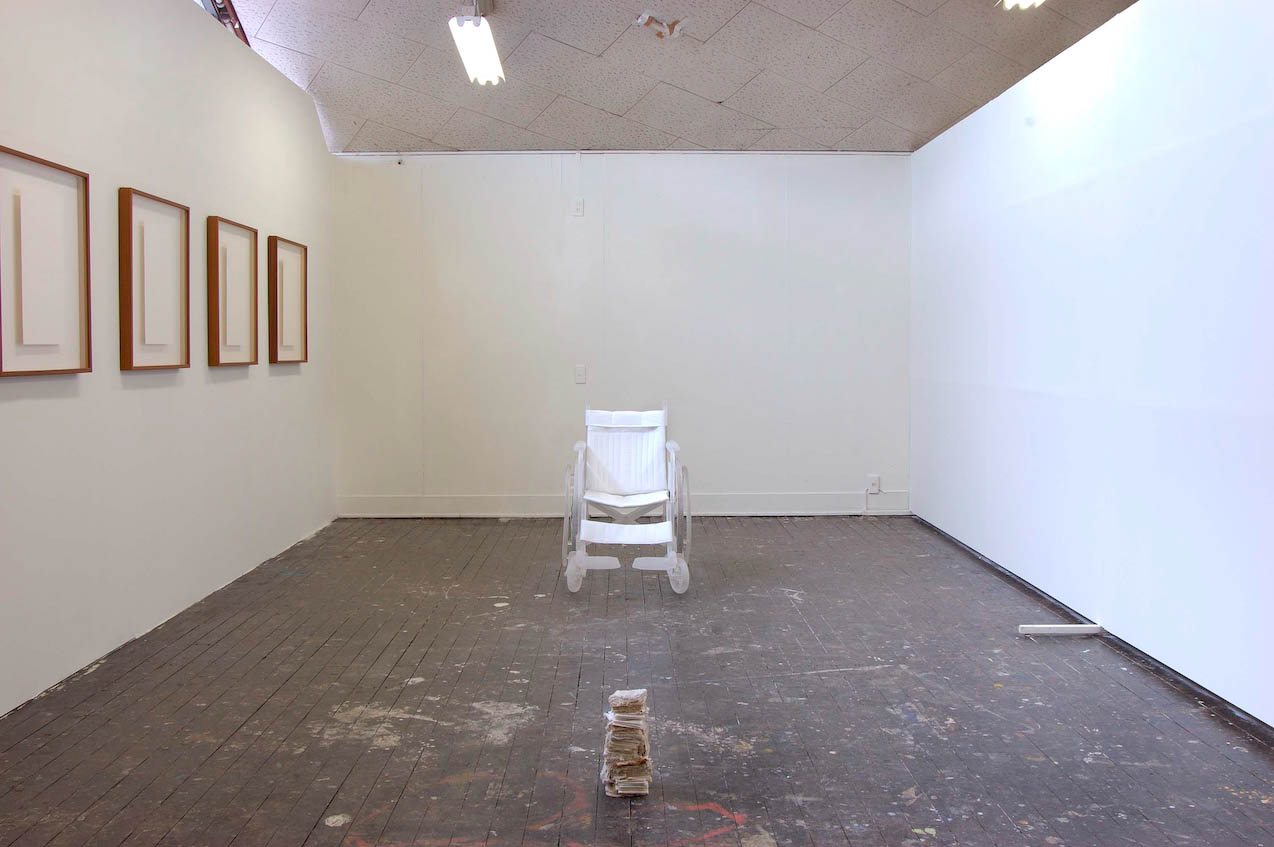 Here is saturated by nothingness is a very fundamental work of mine.
The white sculpture is made of half-transparent plastic and fabric that is referring to an actual wheelchair, which the artist had used.
On the left wall, there are seven paper braille boxes that were translated into braille from artist diaries.
On the right side, there is white text printed on a wall and that is the same writing as the braille ones.
And in the center of the foreground, is a pile of bandages, which is typed dialry as a binary system with a typewriter.